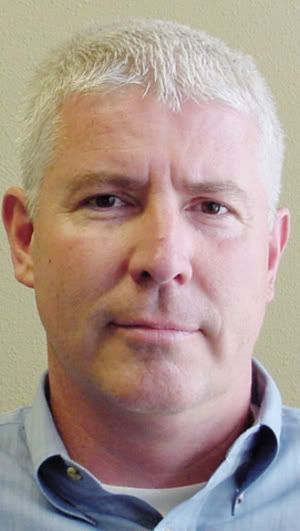 Something is very wrong with this picture. Michael Scott Brumback is the democratic candidate for Washington state Legislature in legislative district 14. The seat is currently held by the pro-equality republican Rep. Norm Johnson (R-Yakima). This is what the Yakima Herald reported from an interview with Brumback on the day he filed:

Along with his fiscal views, Brumback is socially conservative on the gay marriage issue.

"I'd say no, absolutely," he said.

He also said he probably would have voted against last year's expansion of state rights for same-sex domestic partners. That's been a key issue already in the race; Strobel has criticized Johnson's vote in favor of the expansion. That stance could put Brumback at odds with much of the state Legislature, which pending this fall's elections remains under Democratic control.

He seems fine with that.
He's fine with that? Pathetic. Are the Yakima County Democrats fine with that? They shouldn't be. Their newly-minted platform states quite clearly:

We support:

Civil marriage as a legal union of consenting adults, not restricted by sexual orientation or gender identity.
And lest anyone think the Yakima Democrats are an outlier in their staunch pro-equality stance, the platform of the Washington State Democratic Party states:

We believe:

Marriage, as a legal union of consenting adults, should not be restricted by sexual orientation or gender identity.
Brumback, incidentally, was formerly a Republican precinct committee officer. Amazingly, word from the Yakima County Democrats is that they're likely to endorse him. So that leaves the question, is Scott Brumback going to come around on the issue of marriage equality, or is the Democratic Party going to make a mockery of their commitment to civil rights by inviting an anti-equality candidate into the fold? Answer me this, Yakima County Democrats: are civil rights negotiable?
Cross-posted at Washblog.