The United States Supreme Court has decided to hear the case Doe v. Reed (09-559), which challenges the ability of Washington's Secretary of State to release copies of referendum and initiative petitions to the public as public records. The law being challenged is Washington's Public Records Act, passed in 1972 with 72% of the vote via an Initiative to the People.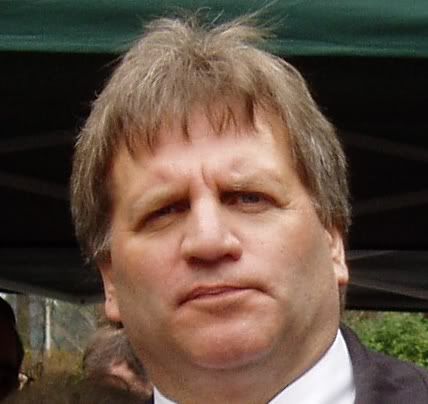 Doe v. Reed was initiated by Protect Marriage Washington, Larry Stickney and Gary Randall's anti-gay organization responsible for getting Referendum 71 on the November, 2009 ballot. Referendum 71 asked voters to approve or reject Washington's domestic partnership law. Voters approved the law by a vote of 53% to 47%.
Doe v. Reed is not a "gay rights" case per se. However, in filing this lawsuit, Protect Marriage Washington promoted a meme all too common among anti-gay groups these days, that the majoritarians out to stigmatize and discriminate against minorities claim that they are the party being discriminated against. Despite their ability to get enough signatures to place R-71 on the ballot,

Protect Marriage Washington sued to block release of the names, saying the state's public disclosure law "chills free speech … particularly when it is reasonably probable that those exercising their First Amendment rights would be subjected to threats and harassment."
The pro-equality R-71 ballot campaign Washington Families Standing Together (WAFST) became an intervenor in the case early last summer after a federal district court judge, without a hearing, issued a restraining order which prevented the release of R-71 petitions to WAFST (or anyone) by the Secretary of State. WAFST sought copies of the petitions in order to independently validate the signature vetting process. (The measure was certified for the ballot with only 1,200 signatures over the absolute minimum needed.) Indeed, this is what the Public Records Act is all about – creating trust and transparency in the legislative process. So WAFST and the Secretary of State are both respondents to the suit.
The 9th Circuit Court of Appeals reversed the district court's decision, saying that the Public Records Act is constitutional and ordered that petitions once again be released to the public. However the USSC stayed the 9th Circuit's order because the appeal that was accepted today by the USSC was pending. The case is on an expedited review schedule. Protect Marriage Washington's legal brief is due by February 25 and the state's reply by March 25. The case could be heard as early as the April 19, with a decision expected in June.Secretary of State Sam Reed plans to defend Washington's Public Records Law vigorously:

"We welcome an opportunity to go to the highest court in the land to defend Washington citizens' strong desire for transparency, openness and accountability in government, and the public's belief that our state and local public documents must be available for public inspection. The voters overwhelmingly approved the Public Records Act as part of a sunshine initiative back in 1972 and it has worked very well for nearly 40 years, without the Legislature or voters proposing or approving an exemption for initiative and reference petitions.

"It is not surprising that the Supreme Court would be intrigued by a nationally-watched case dealing with disclosure, First Amendment considerations and public discourse during the Internet era.

"In Washington, we honor and promote broad participation in civic life, access to voting, freedom of expression, and to use of the right of initiative, referendum and recall, which we have had in our State Constitution for nearly 100 years. We believe the use of `direct democracy' exists quite well alongside the Public Records Act and the voter-approved law that requires disclosure of campaign donations and expenditures.

"Quite simply, we believe in openness AND participation.

"We firmly believe that participating in the initiative and referendum process is a public act of citizen legislating, with disclosure of petitions required under the framework of our Public Records Act, and that it can be done without violating voters' constitutional rights, as the 9th Circuit Court of Appeals correctly decided. Signing petitions in malls, county fairs and other public settings and potentially handled and seen by many observers and handlers does not carry an expectation of the privacy we have with voting.

"We are confident that Attorney General Rob McKenna will successfully defend the public's right to their records, and that our election laws will safeguard against harassment or intimidation of signers."

Crossposted at Washblog.